---

---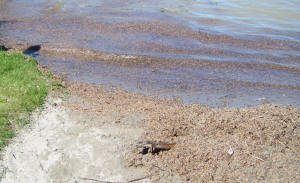 Ottawa River – Walleye or Sauger
By Lawrence Euteneier – Feel The Bite!
Photographs by Scott Campbell

Flowing past Canada's Parliament and threw our forth largest city, Ottawa, the Ottawa River may be one of Canada's least appreciated recreational fisheries. Musky, Pike, Bullhead, Carp, Large Small and White Bass, Black Crappie and Perch, and Walleye and Sauger, it's all there waiting to be caught. Yannick Loranger, founder of Ottawa River Guided Fishing, knows this all too well and makes his living convincing others of the Ottawa River's vitality.

The Ottawa River, at 1276 km, is the 2nd longest river in Canada to flow into the Atlantic Ocean. Its headwaters are situated deep within the province of Quebec. The river itself meanders its way west through a chain of lakes to Timiskaming before turning south and southeast toward its St. Lawrence confluence. Having once supported a thriving commercial logging industry by transiting winter-felled timber through to the St. Lawrence, it continues to this day to support several commercial fisheries, including that of Musky until the 1920's. The rivers: Madawaska, Gatineau, Rideau and Nation are just a few of its tributaries.

As a citizen of Ottawa for 20 years now, I'm always amazed just how fortunate we citizens are to have access to such an amazing river. Travel east from Ottawa 20 minutes will bring you to sections of the River that seem remote in nature. Yet, over one-million people draw their drinking water from the Ottawa, and following the highly publicized 2007 City of Ottawa spill of sewage into the river, the City has invested heavily to prevent similar such spills in future.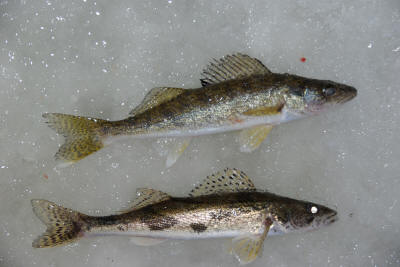 Anyone who fishes the Ottawa River recreationally or competitively will tell you that one never knows where the fish will be from one day to the next. But, fish are there – almost every freshwater species known to inhabit the lakes and rivers that cover 8% of Canada's surface -- including monster Largemouth such as the 6.92lb specimen that weighed in at the 2011 Ranger / Stratos Invitational.

In early January 2012 I was fortunate to have the opportunity to accompany Yannick Loranger on to the ice out of Rockland, just a stones throw east of Ottawa. While our meeting location may not have inspired much confidence with open water just out from Rockland's boat launch; fortunately, a bay five minute's drive further east had over 12" of solid ice. Yannick knows the importance of fishing close to structure, and was able to put us on the edge of a shoal that offered depths ranging from 8' to 32' within a 50' stretch, and that was after a 10 minute snowmobile ride beyond several islands.

Regardless of the ice thickness, wearing flotation suits is always advisable when ice fishing over current. The strength of the Ottawa's current was made all too apparent when we began lowering our offerings through the ice. For this reason, it's important to allow your bait to free-fall straight to the bottom and then reel up rather than slowly lowering ones bait and having it drift downstream before touching bottom. The current is never as strong near the bottom due to the effects of slip streams; making it possible to keep your bait more-or-less directly below your hole if rapidly drop.

Yannick rigs all his combos with 10lb fluoro. Whether fishing spoons or jigheads, he always adds a stinger treble hook. Two live minnows hooked just behind the Dorsal fin adorn each rig. On days with a light bite, it's important to replace dead minnows with fresh bait, but on those days when the bite is hot, dead or partial minnows work just as well.

One of Yannick's favourite rigs for dead sticking is drop-shotting. (Rig with a #2 dropshot hook about 6"-8" off the bottom, and use weights from ½ to 2 oz depending on current speed. Yannick prefers to use rod holders for his secondary presentations, and maintains constant vigil ensuring every bite receives an immediate hook set.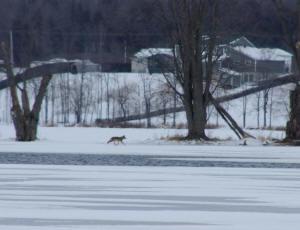 There's no shortage of Walleye in the 1-5 pound range in the Ottawa, with plenty of examples of walleye in the 6-8 pound range being caught each winter. Sauger, a close but slightly smaller relative of the Walleye are also in plentiful supply, as are Perch and Ling. Large Pike can also be caught, but these, like the larger Walleye, are generally caught on top of the shoals in 6-8 feet of water. Sturgeon, although not legal, are also frequent visitors to the under-side of the ice fishing hole, as well as Musky, but both these species should be released instantly in accordance with Ministry of Natural Resources rules.

The next time you're in Ottawa for business or visiting with the family, take an extra day and give the Ottawa River a try. Or, book an adventure with Yannick by visiting his website at: www.ottawariverfishing.ca . Big thanks to Yannick and his assistant Colin Rochon for the excellent time on the ice, and to Scott Campbell for taking the photos -- including the Coyote spotted crossing the river.