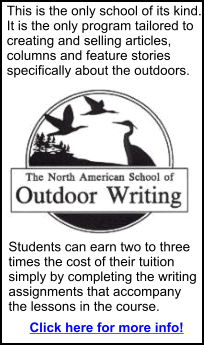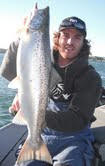 Spring Steelhead – A Newbie's Gear Guide
By: Tyler Dunn Tyler Dunn Guiding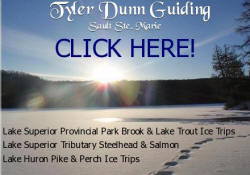 With the spring thaw only a few weeks away. Ontario steelhead bums like myself, are anxiously waiting for the rivers to open up enough to get a drift in. No doubt, the next few months is my favourite time of year. Migratory trout have already begun to stage and even move into rivers throughout all of the Great Lakes. The next few weeks bring on a massive run of these chrome beauties. An easy and the very exciting method to catch a steelhead is under a float. The following is a simple guideline for any new comers looking to pursue float fishing for steelhead on the Great Lakes tributaries.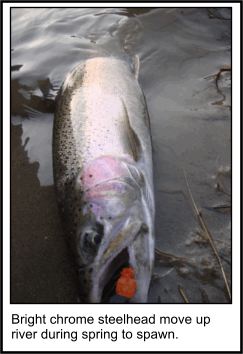 Rods
Long rods in the 10-15 foot length specifically made for float fishing are standard on the river banks throughout Ontario. In extremely tight conditions with areas that are thick with brush. A rod over 10 feet is a disability rather than an asset. A few trickles, I fish north of Sault Ste. Marie during high water conditions call for rods in the 8 and 9 foot lengths. That being said, a rod in the 13 foot range is an ideal length for almost any river in Ontario. A 13 foot rod gives you the ability to achieve super long drifts but is still short enough to manoeuvre in most situations, fairly easy.

Reels
Float fishing reels can either be spinning, bait casting or centerpins. I began my steelhead adventures with a spinning reel. Slowly, I mastered the spinning reel which I caught more than my fair share of fish with. Since then I have moved onto a centerpin reel. These reels offer the angler direct contact to the float and gives them an amazing ability to cover huge sections of water. Centerpins prevent your line from touching the water giving you the ability to precisely control your float. Not only do these reels give you more control but they increase the length of a drift. I was in utter amazement when I first began to ``pin`` and realized I was cutting myself with a spinning reel. I still bring a spinning reel but it is only used for chucking hardware and bouncing bottom during the right conditions.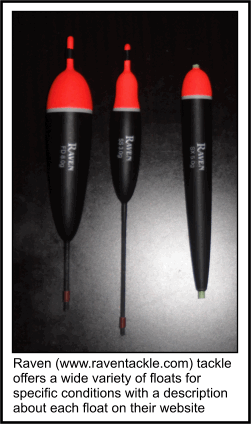 Floats
Another key ingredient to a successful day on the riverbanks is your float. Choosing the correct float for the conditions you are faced with can sometimes become confusing. With so many colours and styles available it is tough to make the correct choices as a newbie. When I started out on the rivers, I made up something that would help me remember which float to use. I had 2 categories- fat and skinny. It was fat for fast flows and skinny for slow flows. It was kind of like a lefty, loosely, righty, tighty thing to me.

Line
Monofilament is the most commonly used line by anglers when chasing river-run steelies. 8-10 pound is the norm with heavier pound test used on huge flows light the Niagara or in Western Canada. Steelhead are known to be spooky at times so a thin diameter leader line in the 4-8 pound range is most commonly used a s a leader. Fluorocarbon which is supposed to be transparent under water is recommended in super, gin clear conditions but I have caught plenty of fish on plain old monofilament in clear and stained water. Fluorocarbon as a mainline on the other hand is not a good choice. The properties in fluorocarbon make the line sink rather than float like a monofilament or braid. Always be sure to have your leader at least 2# lighter than you're mainline. This will prevent you from losing your whole set-up on snags.

Even with no experience any angler with time and patience can evolve into a steelhead catching machine. Give float fishing a try this spring! You will not be disappointed!