---

"Since 1919 the Cameron family, through four generations, has been catering to sportsmen and their families on the famous West Arm of Lake Nipissing. There has been a lot of chances over the years but not our commitment to hospitality and good service.
We have clean cottages, well maintained boats and motors, beautiful scenery, and you can still catch fish here! Maybe that is why most of our customers keep returning, year after year. www.lakair.com ph: 1-800-381-5145.
---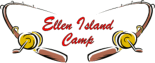 ELLEN ISLAND CAMP Northern splendor awaits you at Ellen Island Camp on Lady Evelyn Lake. Home to Walleye (Pickerel), Smallmouth Bass, Northern Pike and Perch. Creeks and falls to rivers & channels, our unspoiled waters offers some of the best fishing in Ontario.
Located just 6 hours north of Toronto, our secluded wilderness will capture you with it's breathtaking beauty. For details on our Housekeeping Cabins and information on packages and rates, please visit our website at www.ellenislandcamp.com You can also phone at 705-679-5145. Come let Gerry & Carolyn host your best fishing vacation ever..
---

LAKE HERRIDGE LODGE Located 54 miles north of North Bay on Herridge Lake. We are a fishing and hunting camp set in the scenic tranquillity of the Temagami Wilderness Forest. Fish Herridge Lake and 6 Remote Wilderness lakes for walleye, northerns, smallmouth and laketrout.
American Plan or Housekeeping Packages. Have you ever caught a 12 lb Walleye or a 5 lb Smallmouth or a 2 to 3 lb Spec or ever caught an Aurora trout? Our Guides can help you catch Trophy Fish.
---

MOOSE POINT COTTAGES Fish for walleye, perch, smallmouth bass, northern pike, rock bass or panfish in both Tomiko & Chebogan lakes. Swim at the beach or paddle around in one of our paddleboats or kayaks.
We have 7 clean fully equipped housekeeping cottages for all sizes of groups & families. Explore the numerous nature trails for hiking & ATVing. Observe the many kinds of birds, grouse, ducks, geese, moose, bear, snowshoe rabbit and various other small animals. We have 1 large cottage open in the winter for winter recreation. We are on snowmobile trail "D". Crystal Falls is 4 hours from Toronto.
---

SILV'RY MOON LODGE Located on south shore of Trout Lake, 3 hours north of Toronto in the French River Area. Hwy #64 and #535 Trout Lake is 15 miles long and has a generous abundance of fish including Bass, Pike, Muskie, Walleye and Lake Trout Silv'ry Moon is 12 km off the main road for a peaceful vacation, away from all traffic noise.
All 9 cabins (1-3 bedrooms) are situated along the water and have screened in porches. Bedding, cooking utensils and gas BBQ's for your convenience. Boats, motors, fuel, bait and launch ramp on site. Spend a day at secluded back lake. Enjoy our weekly pot luck fish fry. It's sure to please even the finest palate. Come out and experience the natural beauty Northern Ontario has to offer.
---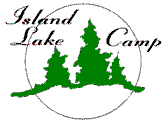 Enjoy a swim, hike or lounge on a sandy beach. Fish the river with a guide. Canoe or paddle boat the pristine waters. Watch for moose, bear, fox, beaver, wolf and countless birds. Listen to the loons call. Watch the Northern Lights dance.

From mid May to mid October, our guests enjoy some of the finest fishing and hunting Northern Ontario can offer. A wide variety of fish are available in these waters...Walleye, Northern Pike, Smallmouth Bass, Whitefish and Perch. www.islandlakecamp.com
---

RED PINE WILDERNESS LODGE Our 8 guest cottages set amidst towering, red pine trees on a 7 acre island is the place for your special remote fishing trip. Fishing on Lady Evelyn Lake for Walleye, Northerns, Bass & Trout. Boat in ONLY.
The Best Food you'll Ever have at a Fishing Lodge Exceptional, Personalized Service at Dockside & Tableside, An Outstanding Remote Fishing Opportunity. Our full service fishing lodge is as remote as a fly-in camp but as a unique boat-in
---

RED PINE LODGE (IVANHOE LAKE) Tucked beneath a hill covered with red pine trees is the spacious ranch style building of "Red Pine Lodge". The lodge has a pleasant rustic lounge, a large dining-room and three modern bedrooms. This is an ideal family vacation centre. Here we have lovely white sandy beaches and modern cottages, completely furnished for housekeeping, suitable for 2 - 10 persons. We also offer American Plan with delicious home-cooked meals served family style. Shore lunches are a must. Red Pine Lodge is the place to go . . . where you can fish without rubbing casting arms with other anglers, or seeing more hunters than game.
---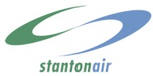 STANTON AIR Remote lake bass fishing at its best! Stanton Air operates Southern Ontario's largest selection of remote lake, fly-in fishing destinations. Eight secluded lakes to choose from, with accommodations from 4 to 8 guests. From our base near Casino Rama at Orillia, 90 miles north of Toronto, we fly you to a remote lake by float plane; boats, motors, and fully equipped cabins are waiting. Take lots of bait! One day or multi day trips according to your schedule. Call 705-325-3993 or john@stantonair.com . Check our web site at www.stantonair.com
---

CAMP RAYMOND is a fully equipped American Plan lodge on Lake Nipissing with beautifully appointed and clean housekeeping units. We can accommodate anglers of all sizes, ages, and experience. Whether they're looking for a fun day and first experience, or are seriously out for that trophy. At Camp Raymond we love to host entire groups, and we are equally home to families or fishing tag teams. Children love it here! We have playground facilities, and a beach made for full days of sunshine and fun.
---

GREEN WILDERNESS LODGE Do you like the wilderness? Ya it mybe a little longer drive then that camp ground beside WallMart and you will not be in some one's back yard. Just 6 hours north of Toronto or 2 1/2hours north of Sudbury, you will find that R&R that you will need. We have 7 house keeping cottages and one outpost cottage that will sleep up to 12 people. Price start at 285.00-415.00 incl. cottage, newer Boat and Motors and gas for the week. Fish for walleye, northern pike, white fish, and some perch on Mattagami lake which is 40 miles long X 1 1/2mi wide. NOTE: cottages have electricity from a generator 24hour a day. Toll free 1-888-466-2531
---

Island 10 Fishing Retreat, on Lady Evelyn Lake, is a remote, "all inclusive" American plan fishing lodge, accessed by boat or flyin. Guests are comfortably ferried to our lodge after parking in our private secure parking area at Mowatt's Landing on the Montreal River. During the 15 mile double boat trip, you will be able to check out the beauty of Northern Ontario, Lady Evelyn Lake as well as prime fishing spots for walleye (pickerel), northern pike, and smallmouth bass. Although lake trout and brook trout are not found in our main lake, we offer access to inland lakes and rivers providing fly fishing enthusiasts unparalleled adventures. Whether you're a novice or master fisherman with a group of friends, or family, or just looking for that special fishing vacation, Island 10 Fishing Retreat, is one of the fishing lodges that has that something special for you. www.island10.com
---

Imagine the fishing... Shoal Lake is the ultimate sport fishing destination for those in search of a truly world class Northern Pike, Smallmouth and Largemouth Bass fishing adventure. Shoal Lake Lodge is the only lodge on Shoal Lake and is situated in the central portion of the lake. An unspoiled 40 acre island gateway and unequalled body of water. Well protected, it offers countless miles of prime fishing shoreline and many shoals in its cool crystal clear water. Too keep the fishery as high quality, our lodge has adopted a strictly catch and release policy on all smallmouth and largemouth bass. If it's the fishing vacation of a lifetime that your looking for, Shoal Lake Lodge is the place to be!
---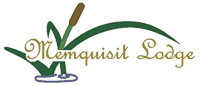 To those who want to spend their vacation fishing or hunting or just plain relaxing, let us tell you about Memquisit Lodge. Situated at the extreme western end of West Bay on Lake Nipissing, Ontario, you will find a log cabin camp called Memquisit Lodge. Memquisit to the Micmac Indians meant hidden amongst silver birches and evergreens. The location is ideal for fishing or boating as West Bay is protected from the more boisterous waters of Lake Nipissing. Extending inland for thirty miles to what is known as the West Arm of Lake Nipissing; West Bay is filled with large and small, wooded, rocky islands with a shoreline of thickly weeded bays. It is a fishermen's heaven and a photographer's paradise. Memquisit Lodge offers you accommodations which are virtually unmatched in the industry. Our cozy American Plan Pan abode cabins are constructed with cedar timbers. They sleep anywhere from 4 to 8 guests comfortably. Our cabins are well distanced from each other allowing you to experience complete privacy. Each of our rustic housekeeping cottages is comfortably furnished and offers most of the conveniences and luxuries you normally find at home.
---

SHINING TREE CAMP We are a House keeping Cottage Resort located on the shore of Beautiful Shining Tree Lake in the small Northern Ontario village of Shining Tree. Located midway between the cities of Timmins and Sudbury, we are easily accessible by paved highway, but remote enough to provide you with a peaceful, relaxing vacation.
Shining Tree is well known as the place to go for a complete variety of fishing and hunting opportunities to suit everyone's tastes. We will treat you as friend from the minute you arrive and do our best to help you get away from the turmoil of everyday life. If fishing or hunting are not in your vacation plans, we have miles of bush trails for hiking, bird watching, or just get away from it all. For the rock hound, the Shining Tree area has a long history of mining activity. Explore old abandoned gold mines or search along bush trails for treasures for your rock collection.
---

IDLE TYME FISHING CAMP Lake Nipissing is well known as the jewel of the north and the gateway to northern Ontario. It's also one of the best fishing lakes in Ontario and holds many large trophies that smaller lakes could not produce. Muskie, Walleye, Northern Pike, Smallmouth Bass, Largemouth Bass, Jumbo Perch & Whitefish fishing is excellent in our end of the lake.
Lake Nipissing and our camp also offer many enjoyable family activities. We have a nice beach for swimming. You can jump in your boat and explore the Lake Nipissing shoreline or drive the boat into town and see the sights and many tourist attractions. Our lakeside cottages are clean and modern with all the amenities of home. We have different size cottages to accommodate groups and families of different sizes. Our cottages are winterized so we can accommodate Snowmobilers, Ice Fishing-persons and guests who just want a quiet and romantic winter get-a-way. We are located on Lake Nipissing's south shore and just west of Callander, Ontario with easy access from Hwy 11
---

HORWOOD LAKE LODGE At Horwood Lake Lodge, we strive to ensure each guest experiences comfort & enjoyment beyond their expectations. We want you to rediscover the simple joys & to refresh your mind, body & spirit in our spectacular landscape! Whether you are traveling alone, with your family or with a group, we can assure you privacy, comfort & fantastic fishing you will cherish. So what are you waiting for..
GO WILD & experience "northern hospitality". Let our friendly attentive staff assist you on the perfect getaway to Horwood Lake Lodge. Come catch a memory and we'll see you on the lake!
---
CAMP ANJIGAMI Offering you an authentic, old fashioned, northern Ontario wilderness vacation you will long remember and cherish. Enjoy our hospitality and service, and return as friends. Camp Anjigami will provide you with the best Housekeeping Plan options available.
Whether your interest lies in a drive-in lodge retreat, or flown to a remote lake to experience fishing and solitude with no one else around, or someplace in between, Camp Anjigami has the accommodations to fit your needs. Camp Anjigami is made up of both our Main Camp facilities, located on Anjigami Lake; and our five remote Outpost camps nestled in the heart of the Canadian wilderness.
---

On the west shores of Lake Nipissing, is Buckeye Cottages, a HOLIDAY GETAWAY RETREAT. Muskie Fishing on Lake Nipissing. If you are looking to forget the stress of the city, take that deserved vacation, spend time with family and friends, experience the relaxing time of great fishing, Buckeye Cottages is the perfect place for you!
With fully equipped house keeping cottages, we offer the comfort everybody needs for a perfect holiday, safe environment for the children, there's a playground with swings and slides, badminton, horseshoes, paddle boat and canoes are also available. Excellent fishing and hunting; for the winter lovers, the fishing doesn't end, Ice fishing season starts again in January, and we have access to top snowmobile trails right in front to our resort.
---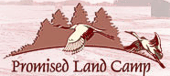 Why do our guests continue to visit Promised Land Camp for years and decades? Maybe it's because of the fantastic fishing experience on Lake Nipissing. Or maybe it's because of our unique location on a picturesque peninsula in the South Bay of Lake Nipissing, the peace and tranquility of our beautiful bay, our secluded and cozy cottages, and breathtaking sunsets.
We believe it is because our Promised Land is a place where you feel welcome and at home right from the start; a place where you can find your getaway and recharge your batteries; a place to dangle your soul... the place you have always been looking for. We would like to invite you to share in this experience. Join us for a memorable fishing and family vacation. Warm northern hospitality, superb cottages, excellent service and modern equipment are appreciated by generations of Canadian and international guests.