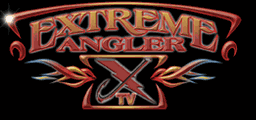 LAND CANADA'S BIGGEST CATCH
Extreme Angler Media, parent company of Extreme Angler TV and multimedia productions, announced today a television partnership with CTV, Canada's largest private broadcaster.
Beginning September 16th, Extreme Angler TV will be beaming nationally into every major Canadian market weather it's by antenna, cable, digital or satellite on prime time Sundays at 6:30 pm following the evening news.
"This partnership was three years in the making due to the high demand of this prime time, but at the end of the day, the Extreme Angler TV brand landed its biggest catch with Canada's number one broadcaster" said Extreme Angler Media president and show host Karl Kalonka.
"We are very excited about this partnership with CTV and are happy to announce that every household across this country can now see why so many call Extreme Angler TV Canada's most entertaining, educational and inspirational fishing show" added Karl.
Extreme Angler media is a leader in the Canadian sport fishing industry. Through the integration and convergence of targeted multimedia communication tools including Canada's most popular all-fishing publication (Extreme Angler Magazine), nationally broadcast television, live events and tournaments, videos, DVD's and the Internet, Extreme Angler Media entertains, educates and inspires the core of the active freshwater community- from weekend angler to hardcore expert.
CTV. Canada's largest private broadcaster offers a wide range of quality news, sports, information and entertaining programming. It has the number one national newscast and is the number one choice for prime time viewing.
Visit us at: http://www.extremeanglertv.com
For more information: info@extremeanglertv.com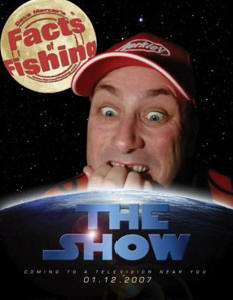 Dave Mercer Announces
New Half Hour Show
After years of people asking with literally thousands of inquiries, Dave Mercer chose the bright lights of Las Vegas, Nevada and the fishing industryís largest tradeshow, ICAST, to announce his brand new, much anticipated, half hour show. Dave Mercerís Facts of Fishing THE SHOW will hit the airwaves December 1st, 2007.
After over ten years of producing the hit tip series, The Facts of Fishing, Mercerís fans will be treated to an extended version of his unique brand of edutainment. Dave Mercerís Facts of Fishing THE SHOW will be produced in state-of-the-art HD technology and will prove as the bar that all future fishing shows are held against.
OK Ė we know what youíre thinking. Oh no! Not another boring fishing show! What makes this show different? First of all, itís Dave! And if thatís not enough, we have gone even further to capture what really happens on the water.
Letís face it, when you look back on your fishing memories, which stories bring the biggest smiles to your face? Is it the biggest fish that you have ever caught? Or is it what really happens on the water? Like the time you hooked your Uncle Bart or forgot to put the plug in the boat or the big one that got away. Dave Mercerís Facts of Fishing show will feature what really happens on the water.
THE SHOW follows colorful, professional angler, Dave Mercer, as he reveals what really happens on the water - one lake, one angler and all shot in one day. Finally, this is a show that features every hit, every miss and is shot on lakes that every angler can fish. Get ready to laugh, learn and get hooked on Dave Mercerís Facts of Fishing THE SHOW.
Visit us at: http://www.factsoffishing.com