IN THIS ISSUE
---
Night-Bite Winter Crappie
By Tim Allard
The Invisible Nasties in Water
By Justin Hoffman
Outwitting Whitefish On Ice
By Tyler Dunn
Spring Fishing and Boat Show
The 45,000 gallon CSFL Megatank will set the stage for the most impressive selection of celebrity speakers ever seen in Canada including Cam Brownson, Ron James, Italo Labignan, Pete Maina, Big Jim McLaughlin, Dave Mercer, Nick Pujic, Gord Pyzer, Jim Saric, Leo Stakos, Ted Takasaki and Babe Winkelman.
Get North!
Stressed? need a vacation? Visit Get North to find your Northern Ontario get-away!
Fishing Lodge Classifieds
Come fish your heart out at one of these many Lodges, Camps and Resorts.
If you like the newsletter consider donating a couple of bucks to help us keep it fresh! We are coming up on our 100th FREE issue. All our stories are professional written and paid for.
---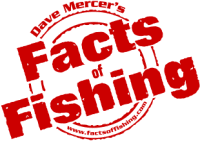 ---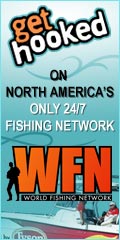 ---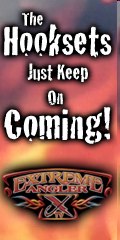 ---
---
Editors & Publishers
T.J. & Monique Quesnel
The Ontario Fishing Network E-Magazine is published 12 times a year on or near the beginning of every month. Our magazine is geared to any angler who enjoys fishing of any type in the wonderfully diverse province of Ontario.
Editorial Submissions: We welcome query letters, but assume no responsibility for unsolicited materials.
Subscriptions: Subscriptions are FREE of charge and delivered via email.
You can subscribe HERE:
Privacy Policy: Unlike other publications We NEVER make our subscribers list (your email address) available to any other companies.
Advertising: If you are interested in advertising please email us.
Circulation - 8,700 email subscribers
© 2009 Due North Marketing / Ontario Fishing Network / T.J. Quesnel. All rights reserved. Reproduction of any material without prior written permission strictly prohibited.
Night-Bite Winter Crappie
By Tim Allard

The sun about to hit the tree tops. I was sitting on a great crappie lake, charging up my glow jig and waiting for the start of the night bite. It didnít take long and the action was fast and furious for just under an hour.

While many anglers focus on walleye, crappie are another species worth chasing at twilight. Hereís what you need to know about this productive technique to catch more paper-mouths.

Crappie Characteristics
Although not to the same extent as walleye, crappie are light shy. For this reason they often feed during twilight periods and during night. During winter, crappie whereabouts can leave even seasoned ice anglers scratching their heads during the day, but once dusk starts fish can suddenly materialize on various structures and aggressive feed. The good news is crappie school, so once you find them youíre sure to ice a bunch.

Good Spots
One many lakes, finding points and reefs in 10 to 20 feet of water are prime zones to ambush night-feeding crappie. Bays can also be deadly, especially if they start around 15 to 20 feet with a moderately fast taper up to shallower water. Look for areas adjacent to the main basin, as crappie likely suspend off the last break during the day. It will take some time to find the best night spots on your favorite lake, but the effortís worth it.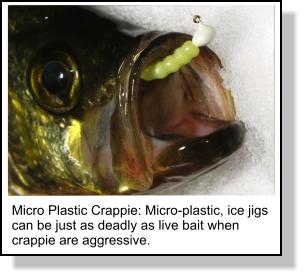 Best Baits
The size of baits crappie will hit varies. Slabs will easily crush a 1.5-inch jigging spoon. Top jigging spoons include Northlandís Forage Minnow, JB Lures Varmits, and Lindyís Frostee Jigging Spoon. When crappie are picky, go with tiny ice jigs. Some need to be tipped with live or artificial baits, while others come rigged with plastic tails. The latter are handy when fish are aggressively feeding and you donít want to waste time re-baiting.

Lure Details
Whether youíre using spoons or ice jigs, tipping lures will get you more bites if you do the following. Work lures through the entire water column as crappie often suspend and feed up. At night, itís been my experience glow lures outperform regular baits. Charge lures frequently. Often, bringing in a bait, charging it and dropping it down is often all thatís needed to get a finicky fish to commit and hit.

Tip lures with live or artificial bait to increase your strikes. Live maggots are best. Some prefer scent-laden soft baits as theyíre easier to find and keep. Be careful not to over tip baits. A small 0.5-inch piece or two maggots will suffice to sweeten a spoon or enhance an ice jig. Do re-bait often as scent is big-time trigger for crappie.

Deadsticking
Although jigging will often hook you a ton of crappie, dead sticking can produce a few slabs too. Once youíve found a good crappie hole consider using out a dead stick rod (if fishing regulations allow more than one line). Suspend baits below small, floats to indicate when youíve got a strike. You can use tipped ice jigs like you would jigging. A small minnow on a tiny, thin hook below a split shot is deadly for big slabs.

Stay Bright
Itís handy to have a few items available when fishing at night. A fuel or battery powered lantern is an excellent accessory to light up your fishing space. They help you detect light bites on spring bobber rods or floats. Lanterns also give off plenty of light so youíll be seen by any traffic on the ice. Headlamps are handy when itís time to pack up and walk back to shore. Theyíre also lighter than lanterns and a better option if trying to keep gear weight to a minimum.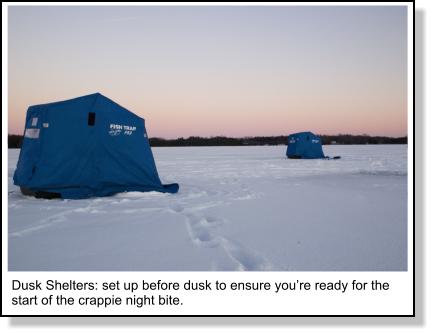 Fishing for crappie and night can produce excellent catches. Be sure to limit your harvest and release big slabs. Plus, fishing under the stars of a clear, winter sky is an experience every ice angler should do a few times a year.

---